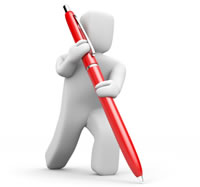 Terms & Conditions of Web Site Use
www.biaustralia.com.au ("the Service") is an online information and communications service. By accessing or using the Service, you agree to be bound by the terms and conditions set forth below. If you do not wish to be bound by these terms and conditions, you may not access or use the Service. Labyrinth Media, the administrators of this service, reserves the right to modify this Agreement at any time and such modifications shall be effective immediately upon posting of the modified agreement. You agree to review the Agreement periodically to be aware of such modifications and your continued access or use of the Service shall be deemed your conclusive acceptance of the modified Agreement.

The use of information and links provided on this site is at your own risk. While care has been taken to ensure the accuracy of the data and advice, this is no warranty or representation express or implied by Labyrinth Media or any other person giving their opinions and/or advice in respect of the site as to the accuracy, reliability or uninterrupted use of the site and they shall not, jointly or severally, be liable for any loss, injury, damage, costs or expense arising from any error, omission, interruption, deletion, defect, delay in operation or transmission, computer virus, communication line failure, breach of contract, tort, negligence, defamation, copyright infringement, breach of intellectual property right or any other cause of action.

Submitters are solely responsible for their own submissions, and submitters agree not to include any content in their submissions that is unlawful, libellous, defamatory, grossly offensive, dangerous or false, or any content that is protected by copyright or other intellectual property right, without first obtaining permission of the copyright owner or copyright holder.

The submitter agrees to defend and hold Labyrinth Media and any other person who give their opinions and/or advice on the site from and against all claims, losses, damages, costs and expenses, including legal fees on an indemnity basis, arising out of the use of the site.

Labyrinth Media shall have the right, but not the obligation, to monitor the content on the site, including chat rooms and forums, and Labyrinth Media shall have the right to remove or delete any material that Labyrinth Media, in its sole discretion, finds to be in violation of any applicable laws, codes, rules or regulations. Labyrinth Media shall have the right to remove any material submitted to or posted on the Service. Without limitation to the foregoing, Labyrinth Media shall have the right to remove any material that Labyrinth Media, in its sole discretion, finds to be in violation of the provisions hereof or otherwise objectionable or inappropriate without having to assign any reason therefor.

The materials on the site are copyrighted by the respective copyright holders and may be downloaded and printed for personal use only. Permission to print or electronically reproduce any document or graphic in whole or in part for any reason is expressly prohibited, unless prior written consent is obtained from the respective copyright holder(s).

Member Access and User Subscriptions
Access to the web site is via a user subscription, available as both a free subscription, and a paid subscription. Free subscription users will have limited access to some sections of the web site. Paid subscription users will have full access to all sections of the web site.
Paid subscription packages are available as 30 day packages, 90 day packages, 12 month packages and as 'Never-Expires'* packages, at the rates advertised throughout the web site.
*'Never-Expire' packages are charged at a discounted 3 year subscription rate and are valid for a period of 3 years. The full access subscription then becomes complimentary.
The same Terms and Conditions of Service apply to all users of the site, regardless of their subscription status.

Privacy Policy
Labyrinth Media is commited to your privacy. The following discloses our information gathering and dissemination practices for this website: www.biaustralia.com.au.

Information is collected when you sign up for a service that we provide. We may use customer contact information from the registration form to send the user information about our company and promotional material from our carefully selected partners. Users may opt-out of receiving future communications from us at any time by contacting us with an opt-out request. Your contact information and personal data is never released to our partners or advertisers. Demographic and profile data collected at our site is used to tailor the visitor's experience at our site. By knowing a little about our users, we are able to deliver more relevant content and advertisements, and hence a better service, to you. Any demographic and profile data is disclosed only as aggregated user statistics (eg. 50% of our users are male) in order to describe our services to prospective partners, advertisers, and other third parties, and for lawful purposes.

We also run contests on our site in which we ask contestants for their contact information (like e-mail addresses) and demographic information (like age). We may use contact data from our contests to send users information about our company and promotional material from our carefully selected partners. Your contact information may also be used to contact you when necessary, for instance, to inform you about the procedures for the collection of your prize. Your contact information and personal data may also be released to the co-sponsors of the contests to facilitate the collection of prizes. Other than for the purposes described above, your contact information and personal data is never released to our partners or advertisers. Any demographic and profile data is disclosed only as aggregated user statistics to prospective partners, advertisers, and other third parties, and for lawful purposes.

Data exchanged between ourselves and our members across our network is stored and monitored for the purpose of providing quality control over our product and to ensure that our service is not being used to conduct illegal activity that may or may not be a threat to our web site, our company and/or our member base.

Cookies
As part of offering and providing customisable and personalised services, we use "cookies" to store and track information. A cookie is a small amount of data that is sent to your browser from a web server and stored on your computer's hard drive. "Cookies" assign a unique number to the user that has no meaning outside the assigning site. If you do not want information to be collected through the use of cookies, there is a simple procedure in most browsers that allows you to deny or accept the cookie feature. You will be required to accept "cookies" if you are prompted to log-in or are using a customisable service on our site. Advertising networks that serve ads onto our site may also use their own cookies. We do not control the use of "cookies" or the resulting information by these networks.

Forums
You should note that any personally identifiable information (eg e-mail addresses) that you disclose on forums could be collected and used by third parties to contact you or send unsolicited messages. We do not have control over these activities.

Business Risk
If your use of the service, or your future use of the service, is deemed to be a risk to the providers of the service and/or to the users of the service, your use of the service may be restricted, removed and/or denied.

Corrections & Updates
You may change or modify information that you provided to us previously by contacting us.

Security
While we strive to protect your personal information, we cannot ensure or warrant the security of any information that you transmit to us, and you do so at your own risk.

Links to other Sites
www.biaustralia.com.au also contains links to other internet sites that have separate privacy and data collection practices, independent of us. We are not responsible and cannot be held liable for the privacy practices or the content of such internet sites.